2nd International Workshop on
Interoperability and Open-Source Solutions for
the Internet of Things (InterOSS-IoT)
November 07-09, 2016
(A full-day workshop, exact date TBD)
Co-located with
6th International Conference on the Internet of Things (IoT 2016)
(IOT 2016)
7TH – 9TH NOVEMBER 2016, STUTTGART, GERMANY
07 Nov 2016 – 09 Nov 2016, Stuttgart, Germany
The workshop is co-organized by H2020 symbIoTe and BIG IoT projects, which are part of the Internet of Things European Platform Initiative (IoT-EPI) working on relevant aspects for enabling and bridging the gaps on IoT interoperability.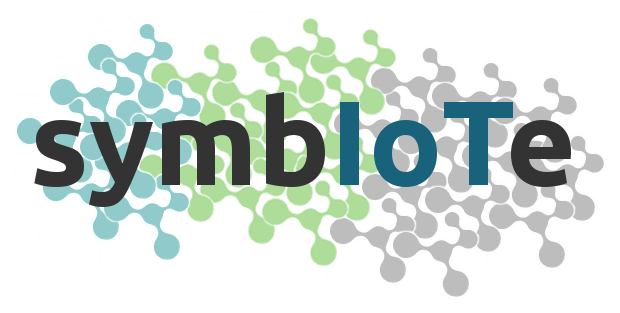 The evolution of the Internet of Things (IoT) has led to the emergence of various IoT platforms that provide access to a broad range of virtual and physical "things". IoT platforms typically promote their own, specific interfaces and information models. This generates technology fragmentation, non-standard solutions, and proprietary protocols to interact with things. The result is missing interoperability among IoT platforms that prevents the emergence of cooperative IoT ecosystems.
The previous successful edition of this workshop focused on understanding the landscape on IoT open source and emerging IoT interoperability platforms. This year's "2nd Workshop on Interoperability and Open-Source Solutions for the Internet of Things (InterOSS-IoT 2016)" focuses on the challenges of achieving IoT platform interoperability and to promote the uptake by industry from emerging open source solutions and best practices from IoT deployment experiences. The workshop's objective is to foster the exchange of practical experiences within the IoT community, to contribute solutions for open issues on the IoT, as well as architectural principles and standardization efforts to bridge the gap of IoT interoperability. We invite authors to submit scientific papers reporting on the advances in state of the art and practical experiences on interoperable IoT solutions, as well as solutions relying on open source software, emerging concepts, or visionary papers.
IMPORTANT DATES
Submission deadline: September 16, 2016
Notification of acceptance: October 18, 2016
Workshop date: November 7, 2016
Camera-ready papers due for post-proceedings: November 30, 2016
SUBMISSION INSTRUCTIONS
Submitted papers will be reviewed by three independent experts in the field. Post-workshop proceedings will be published in the Springer series Lecture Notes on Computer Science (LNCS).
Authors are invited to submit original unpublished work, not currently under review by another conference, workshop, or journal. Full papers are restricted to 16 pages according to the Springer LNCS formatting style, including text, figures, and references.
Submit your paper here [ EasyChair for InterOSS-IoT 2016 ]
Visit this link for further details [ http://iot-epi.eu/index.php/inteross-iot-workshop/ ]
ORGANIZATION
Program Committee co-chairs:
Ivana Podnar Žarko, University of Zagreb Faculty of Electrical Engineering and Computing, Croatia
Martin Serrano, INSIGHT Centre for data Analytics, National University of Ireland Galway, Ireland
Arne Broering, Siemens AG, Germany
Sergios Soursos, Intracom Telecom, Greece
Publicity chair:
Sofia Aivalioti, Sensing and Control, Spain